MAKE A DIFFERENCE
BECOME PART OF YOUR INDUSTRY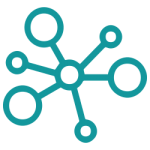 NETWORKING
Connect with a supportive community that offers networking opportunities with other CETA professionals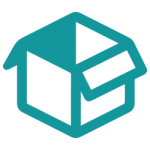 SPECIAL ACCESS
Get access to CETA specific products and services that can keep you at the top of your field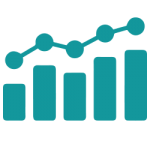 INCREASE PROFIT
We share data & supply key indicators to help you develop a plan to increase your net profit by 10% or more
CETA provides solutions to distributors, suppliers, and manufacturers who must navigate changing markets. We will help differentiate you from your competition. In addition, we'll boost your profitability and professionalism and keep you connected with our members.
EXPAND YOUR KNOWLEDGE AND AWARENESS
Technical committee reports give you up-to-date information and data that keeps you one step ahead of new regulations and legalities.
CETA Certification Program keeps you and your employees certified in DOT, HAZMAT, OSHA, and other performance certifications.
Education classes during our annual convention cover all of your questions and concerns and educate you about the future of our industry.
BENEFITS FOR CETA MEMBERS
Increased Profits and Knowledge Through Free Benchmarking for CETA Members.
The CETA annual convention POWERCLEAN is co-locating with Power Washers North America  (PWNA) to bring you the top manufacturers, suppliers, distributors and contractors from around the world, all at one convenient location.
Network with top professionals while attending educational seminars, equipment training, and taking advantage of top notch speakers.
Certifications for Distributors.
Use of CETA Logos, and CETA Performance Standards Logo.
Access to Leasing Programs with Discounted Rates.
Access to Discounted Shipping Rates.
Monthly Subscription to Cleaner Times Magazine.
CETA NEWSLETTER – Access & ability to contribute.
Lost/Stolen Equipment Alerts.

New

Credit Card Processing Discount Program for CETA members. –

analysis for CETA member

New

Performance standards for certification.
Referral Program.  $100 toward your 2019 membership for referring a new member!
Scholarships available for CETA Member's Family & Employees.
CETA EDUCATION FOUNDATION
Members in good standing, along with employees and their families, are eligible for scholarships. Our most recent winners include:
Kathryn Bellomo
Power America / Power Washer Sales
Distributor
Erin Peterson
American Pressure
Distributor
Morgan Witt
Cat Pumps
Supplier
Madelyn Huff
Chappell Supply
Supplier
Rebecca Holman
Karcher
Manufacturer
Jacyln Hallaway
Alkota
Manufacturer
Madelynn Huff
Winner of the John Purswell, Jr. Highest GPA Award
WHO CAN JOIN?
Associates
Distributors
Manufacturers
Suppliers