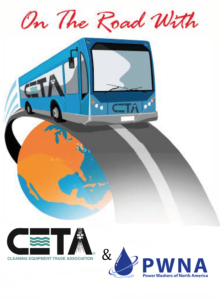 2021 Regional Meeting
May 13th-14th, 2021
Crowne Plaza Airport
Bloomington, MN

In response to the current events, travel restrictions due to Coronavirus (COVID-19), and because the health, safety, and well-being of our members, attendees, staff, volunteers, and presenters, are our number one priority, the CETA Board of Directors, and staff are cancelling the Regional Meeting in Bloomington, MN this coming May.
This was not a decision taken lightly and is most regrettable.
We are looking forward to seeing you at PowerClean™ 2021 in New Orleans. Thank you again for your membership and loyalty. If you have any questions or concerns, please contact us.
Stay healthy!
CETA Board of Directors & Staff