Annual Convention
Lifetime Achievement Award
The Cleaning Equipment Trade Association (CETA) established the Lifetime Achievement Award in 1995 to recognize those who have achieved excellence in the Pressure Cleaning Industry and to honor those who have made significant contributions.
Nominee must have made a significant contribution to the industry and will continue to distinguish their work in the improvement of our industry.
The prestigious CETA Life Time Achievement Award honors an individual or individuals who have made significant contributions to the pressure cleaning industry. The CETA Board of Directors is pleased to present this year's honorees with this award for their many achievements and contributions to the Pressure Cleaning Industry.
Please contact Awards Chair, CETA, with suggested nominations and requests for information at info@ceta.org.
2021 CETA Lifetime Achievement Award Recipient – Mr. Sam Humphrey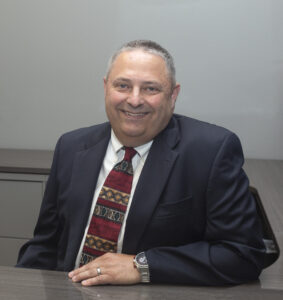 Mr. Sam Humphrey
Sam Humphrey has served as President of the Mi-T-M Corporation since 1998. Graduating from Eastern Illinois University he worked in both education and retail management where he developed a deep understanding of team building. Humphrey relies on his team building experiences today to lead the Mi-T-M management team in their continuous effort to improve business practices, manufacturing efficiencies and enhance customer relations. The scope of his leadership has spanned to virtually all aspects of Mi-T-M.

Humphrey has been instrumental in the growth of Mi-T-M since he joined the company in 1991 as Marketing Manager. AJ Spiegel, CEO and owner of Mi-T-M, came to rely on him for his strategic approach and sound decision making.

Mi-T-M had become well known for cold water pressure washers since the company was founded in 1971. In 1983 Mi-T-M decided it was time to make the leap to building hot water machines. Eventually Sam Humphrey earned a promotion to President of Mi-T-M and was a major force to drive the efforts of Mi-T-M to become a leader in this advanced segment of the cleaning equipment industry as well. Under Sam's direction, the Mi-T-M company now manufacturers over 45 industrial models of pressure washers.

Always looking for solid growth opportunities Sam's team realized the coming importance of water conservation and seeing the need to meet the federal, state and local clean water requirements, Humphrey led his team to develop a water reclamation division as a compliment to the industrial pressure washer product line. In 1998 the first Mi-T-M Biological Water Treatment System was installed at the Bay Hill Country Club in Orlando, Florida. In 2007 The Kiplinger Letter recognized the Mi-T-M Corporation as a leading manufacturer of water recycling technology.

Mi-T-M's vision of growth through diversification was accomplished under the leadership of Sam Humphrey and his management team. Under his guidance, the Mi-T-M Corporation has progressed from a respectable cold water pressure washer manufacturer to currently manufacturing hot and cold pressure washers, air compressors, portable generators, wash water reclaim Systems, industrial wet/dry vacuums, jobsite boxes, portable heaters, water transfer pumps and a very sophisticated metal fabrication division as well as a world class industrial parts painting facility in a one million square foot facility in Peosta, Iowa.

Humphrey lends his knowledge and offers his support on many industry boards. He thrives on interacting with the customers and, over the years, cultivated lifelong friendships with many. As an avid hunter. When the opportunity permits, he has also shared his adventures with many friends, family and business associates.

With Humphrey's full support, Mi-T-M will continue to play a big role in the Cleaning Equipment Trade Association. In his rare spare moments, Humphry supports local charities and most recently was a board member for the Peosta Community Center which was built and donated by Mi-T-M's owner, AJ Spiegel.

While Sam Humphrey has truly spent a large portion of his adult life in shaping and serving in the Clean Equipment Industry, of all his professional accomplishments, Sam is most devoted to his family. With the support of his wife Candie and children Scott, Ashley and Kelly, the President of Mi-T-M will continue to embrace the challenges of today and lead the company into 2022 and beyond!
Past CETA Lifetime Achievement Award Winners
1995

Walter Malsbury

Walters Manufacturing

1996

Jack Simpson

Simpson Company

1997

Jim Coleman

Mobile Sales & Service

1998

Jerry Alexander

KO Manufacturing

1999

Gene Bowling

Alkota Cleaning Systems

2000

Dwayne & Gale Whitmire

Whitco, Inc.

2001

Michael Christopherson

General Pump Inc.

2002

William Bruggeman

Cat Pumps

2003

Larry Linton 

Landa Water Cleaning Systems

2004

Charelen Laymon

Hotsy Bay Area

2005

Cliff and Betty McGinty

General Equipment Company


Royce Rasmussen

Royce Industries LLC

2006

Charlene Yarbrough

Advantage Publishing

2007

James A. Scott

Alkota Cleaning Systems

2008

Jim Prosser

J Prosser Enterprises

2009

Ben Benefield

Etowah Chemical Sales and Service Inc

2010

Bob Griswold

Apache Industrial Cleaning Systems

2011

Bob Farley

Farley's Inc.

2012

A.J. Speigel

Mi-T-M Coproration

2013

Roy & Linda Chappell

Chappell Supply & Equipment Co.


John Sr & Brenda Purswell

Alklean Industries, Inc.

2014

Gary Scott

Alkota Cleaning Systems

2015

Ralph A. Notch

AR North America, Inc.

2016

Charles Tibboles

R.W. Beckett

2017

Tim & Karen Layden

High PSI

2018

Dr. Marlo Dean

Karcher NA


Mr. Roger Walz

Alkota Cleaning Systems

2019 Gregg Brodsky Alkota Cleaning Systems
2020 Patrick G. Wingen Aaladin Cleaning Systems
2021 Sam Humphrey Mi-T-M Corporation
---
Annual Convention
CETA Distinguished Service Award
2021 Distinguished Service Award Recipient – Mr. Jack Hill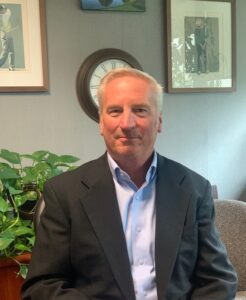 Mr. Jack Hill
Jack Hill was nominated by Gary Scott for the 2021 CETA Distinguished Service Award.

"Having been a customer of General Pump for many years, I can vouch for Jack's integrity, honesty, and work ethic. Jack truly is an asset to our industry." Gary L. Scott – Alkota Cleaning Systems

Jack Hill has been in the pressure washer business for 37 years. He worked side by side with Mike Christopherson building General Pump into the great company it is today. Jack has spent his career developing and improving product for the cleaning equipment manufacturers and distributors in the industry. If you visit with Jack about a new product or about improving a current product, you never hear the word "No". He will always go to work to solve the problem, or he will go to work having a product developed to help you.

Jack and General Pump have supported CETA since the beginning of the organization. You will always see General Pump on the trade show floor with Jack himself to greet you. For many years, Jack and General Pump have helped to sponsor the CETA Opening Reception that everyone looks forward to attending. It is the one place where all members come together to grab a bite to eat, perhaps share a drink and visit with friends.

Jack is a devoted husband to wife Kimberly and awesome father to his three sons, Jack, Jake, and John. Jack's favorite pastime is spending as much time as possible at his cabin, his heaven on earth, on Lake Vermillion in northern Minnesota.

Jack is truly the voice of General Pump and is well known throughout the industry.
Past Distinguished Service Award Winners
1986

B. H "Bud" Benson

L & A Products

1987

William Lindsay

L & A Products

1988

Robert Borden

1989

John L. Roy

1990

Warren Jarvis

1991

Patrick Wingen

AaLadin Cleaning Systems

1992

Charlene Laymon

Always Under Pressure

1993

Ben Benefield

Etowah Chemicals Sales & Service

1994

Larry Linton

Landa Inc

1995

Dave Wyett

Kleen Quip

1996

Mark Adams

Hydro-Blast Inc

1997

ORIX Credit Alliance Inc.

1998

Tom Martin

Elite Manufacturing Corp.

2000

Roy Chappell

Chappell Supply & Equipment

2002

Charlene Yarbrough

Advantage Publishing

2003

Robert Griswold

Apache Industrial Cleaning Equipment

2005

Paul Lombard

Service One LC

2006

Karl Loeffelholz

Mi-T-M Corporation

2007

R. Calvin Rasmussen

Royce Industries, L.C.

2017

Gary Weidner

2019

Dick Johnson Alkota Cleaning Systems
Paul Linton Karcher NA
2021 Jack Hill General Pump
---
Annual Convention
Community Service Award
Community Service Award History
1994

RGF Environmental Systems Inc

West Palm Beach, FL

1995

Royce Industries LC

Salt Lake City, UT




Royce & Julie Rasmussen

1996

Landa, Inc.

Portland, OR

1997

Steam Cleaners,

Inc. Fresno, CA

1998

Mi-T-M Corporation

Peosta, IA

1999

Elite Manufacturing

Corp. Decatur, AR

2000

Pressure Systems Industries

Phoenix, AZ




Robert Fowler

2001

Beaver of Wisconsin

Plover, WI




Chester Biadasz

2002

Bozeman Distributors

Baton Rouge, LA

2003

Not awarded

2004

A.J. Spiegel, Mi-T-M Corporation

Peosta, IA

2005

Sioux Corporation

Beresford, SD

2006

Alfred Karcher GmbH Company

Germany

2007

Pat Wingen, Aaladin Cleaning Systems, Inc.

Elk Point, SD

2016

Rodney Adkins – CTS Cleaning Systems, Inc.

Fayetteville, NC