MAKE A DIFFERENCE
BECOME PART OF YOUR INDUSTRY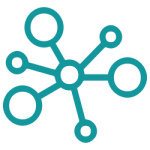 NETWORKING
Connect with a supportive community that offers networking opportunities with other CETA professionals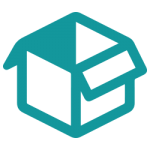 SPECIAL ACCESS
Get access to CETA specific products and services that can keep you at the top of your field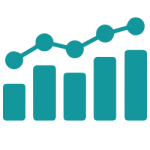 INCREASE PROFIT
We share data & supply key indicators to help you develop a plan to increase your net profit by 10% or more
CETA provides solutions to distributors, suppliers, and manufacturers who must navigate changing markets. We will help differentiate you from your competition. In addition, we'll boost your profitability and professionalism and keep you connected with our members.
EXPAND YOUR KNOWLEDGE AND AWARENESS
Technical committee reports give you up-to-date information and data that keeps you one step ahead of new regulations and legalities.
CETA Certification Program keeps you and your employees certified in DOT, HAZMAT, OSHA, and other performance certifications.
Education classes during our annual convention cover all of your questions and concerns and educate you about the future of our industry.
BENEFITS FOR CETA MEMBERS
Increased Profits and Knowledge Through Free Benchmarking for CETA Members. (See Survey and additional information on Member Only Page.)
The CETA annual convention POWERCLEAN is co-locating with Power Washers North America (PWNA) to bring you the top manufacturers, suppliers, distributors and contractors from around the world, all at one convenient location.
Network with top professionals while attending educational seminars, equipment training, and taking advantage of top notch speakers.
Certifications for Distributors.
Use of CETA Logos, and CETA Performance Standards Logo.
Access to Leasing Programs with Discounted Rates.
Access to Discounted Shipping Rates.
Monthly Subscription to Cleaner Times Magazine.
CETA NEWSLETTER – Access & ability to contribute.
Lost/Stolen Equipment Alerts.
Credit Card Processing Discount Program for CETA members. –

analysis for CETA member

Performance standards for certification.
Referral Program.  $100 toward your 2022 membership for referring a new member!
Scholarships and Grants available for CETA Member's Family & Employees.
NEW Heartland Business Solutions – 

Information
CETA SCHOLARSHIP FOUNDATION
Members in good standing, along with employees and their families, are eligible for scholarships.
BENCHMARKING – Thank you!… to our Benchmarking Sponsors!

Want to see how you are doing in comparison to other dealers in the industry? CETA provides you a unique, confidential opportunity to benchmark your business against other dealers in the industrial cleaning equipment industry. This is highly unusual and a great opportunity to see where your strengths and weaknesses are in comparison to different dealers across the country.
Not only is it confidential but is extremely detailed breaking down financial ratios, metrics and other data that is just not available without going through this program. Dealer feedback after participating in this free program for CETA members has been outstanding and they continue to do it year after year.
This is just one of the many advantages of being in CETA. Join the top distributors in the industry and participate in benchmarking. This is strictly a benefit. CETA does not make any money or is involved in the information or data in any way. Try it. You'll like it. And you'll be smarter after participating.
Contact CETA office or go to Member Only Section for copy of survey.
WHO CAN JOIN?
Associates
Distributors
Manufacturers
Suppliers