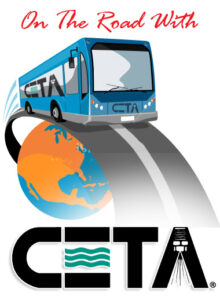 CETA Face-to-Face Meeting – June  2023
Embassy Suites, San Antonio, TX
The CETA Board of Directors will be meeting face-to-face at the Embassy Suites in San Antonio June 6th and 7th, 2023.  CETA members are welcomed to join us. If you would like to visit, please contact the CETA office.